Note: This step shows how to format your Tablet PC if it is stuck on the boot screen. If you follow this step, your data will be erased and the Tablet PC will be restored to factory default settings.
Power Off your tablet by pressing the tablet reset button
Hold Volume – and Power Button key for 3 to 5 sec, now you will see a domo boot screen
Phone will boot in FACTORY MODE. Press the vol– key to navigate down
Once you are on Clear eMMC option, press the Power Button to select it.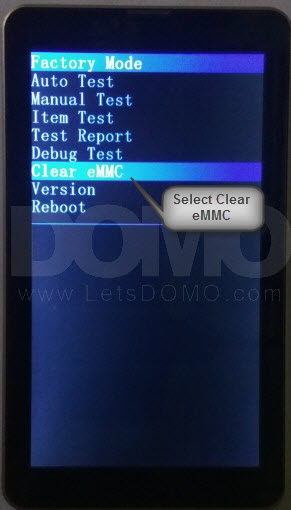 After this your phones data will wiped and it will be stored to factory defaults