Warning!!!
Before you begin please ensure that you have backed up all the data of your device.
Your device will be formatted completely and restored to original factory settings.
We are not responsible for any loss of data.
Do not stop flashing half way through or you will brick your device.
Ensure that your device is fully charged.
Step 1: Power off your F12 device completely.
Step 2: With the Volume + button pressed push the power-on button as shown below.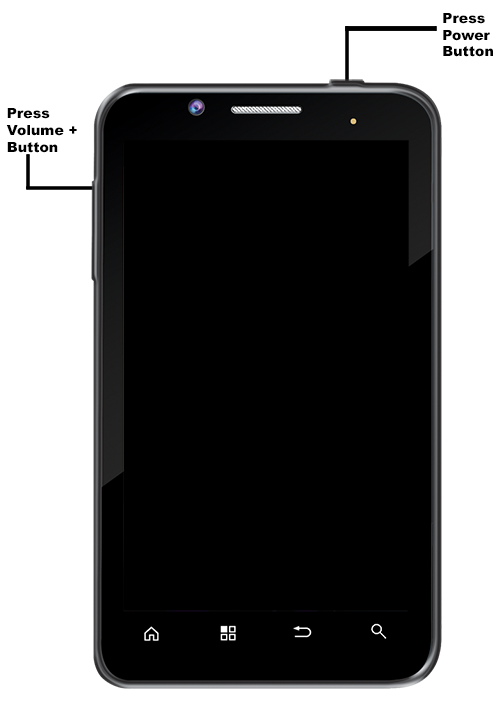 Step 3: Use the Volume – button to browse through the options. Once you have reached wipedata/factory reset press the Volume + button to select it.