Step 1:
Touch the App Drawer icon located on bottom right of screen as shown below
Step 2:
Browse your App Drawer and open "Settings"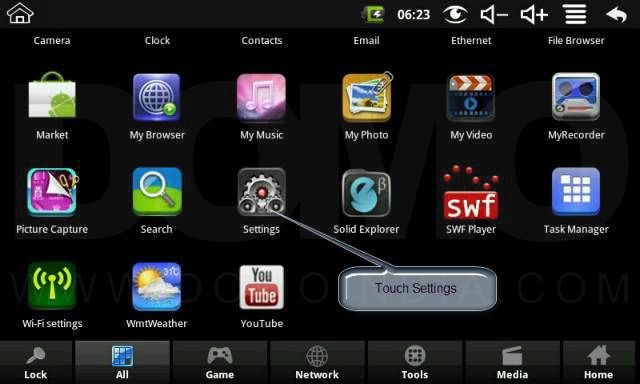 Step 3:
In Setting open "Wireless & networks"
Step 4:
In Wireless & network settings touch on check box next to Wi-Fi to turn on your Wi-Fi
Step 5:
Wait until the wireless device gets powered on.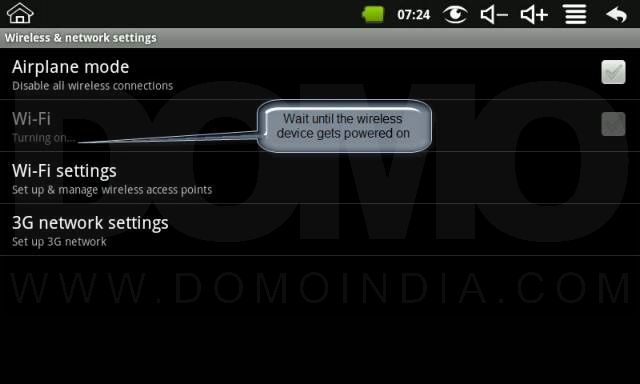 Once Wi-Fi has powered on successfully you will see a GREEN check box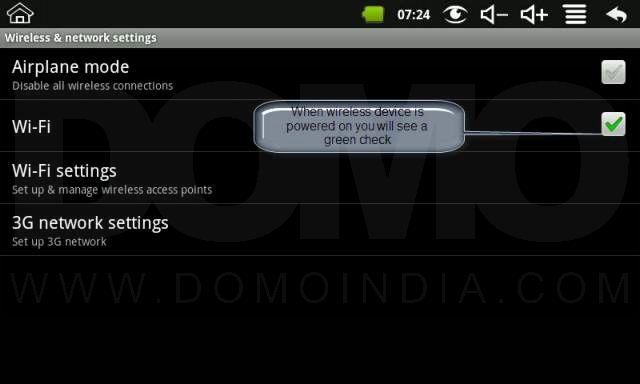 Step 6:
Now open Wi-Fi settings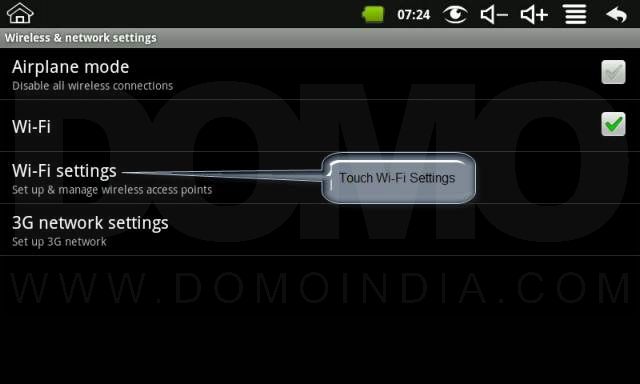 Step 7:
In Wi-Fi settings touch the Menu/Options key
Step 8:
Select "Scan" option in order to scan for avialble wireless networks in range
Step 9:
From the list of available wireless networks select your preferred wireless network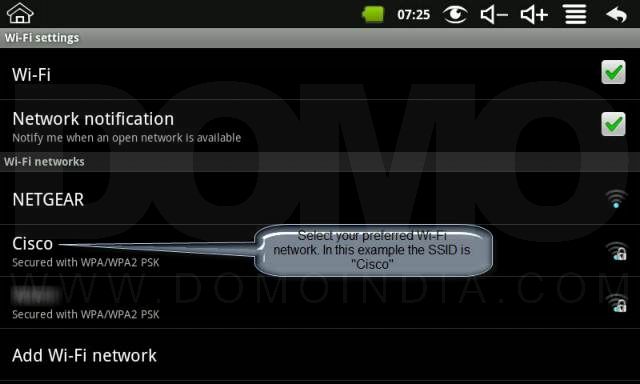 Step 10:
Touch the password text box to type in your password for wireless network if connecting to a secure one.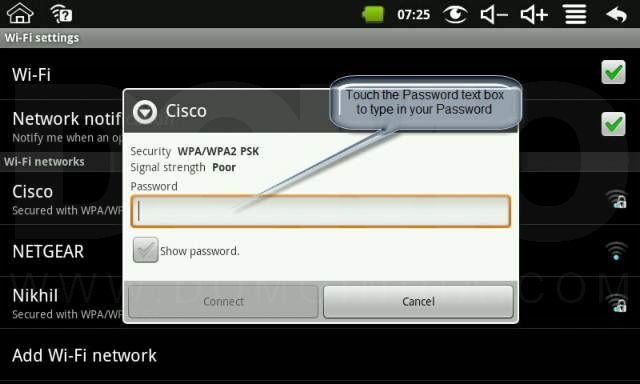 Step 11:
Use the Android keyboard to type in the password and select "Done" on keyboard once you have completed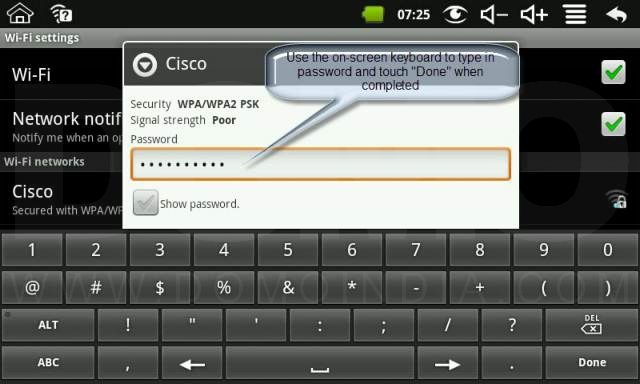 Step 12:
Finally click on "Connect" in order to finish pairing with your Wi-Fi network.