Note:
X3G SE does not support Hot-Swapping of SIM Cards. If you inserted a new SIM card into the device please restart it for changes to take effect.
Bottom Slot of the device is for SIM 1 and Top Slot of the device is for SIM 2
SIM 1 supports both 2G/3G cards whereas SIM 2 supports only 2G cards
SIM 1 has gold reading part visible when inserting whereas SIM 2 has its back visible while inserting
Step 1:
Power off your X3G SE.
Step 2:
Remove the cover of SIM.
Step 3:
Insert your SIM cards as shown below. Please note that SIM 1 goes one way whereas SIM 2 goes other way (flipped)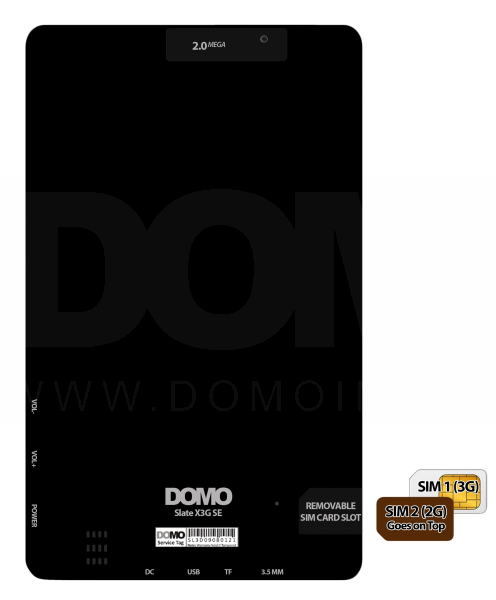 Step 4:
Power on your X3G SE and follow on-screen instructions to save SIM Settings