Step 1:
Click on the App Drawer icon.
Step 2:
Click on the Settings icon.
Step 3:
Slide the button from OFF to On in order to turn Wifi On.
Step 4:
Wait for Wifi to turn on and scan for networks.
Step 5:
Click on the network you wish to connect to.
Step 6:
Enter protection key (password) for your Wifi if its secured. (Not required for Open Networks. If unsure about your Wifi device's security please refer to your Wifi Modem/Router device's manual.)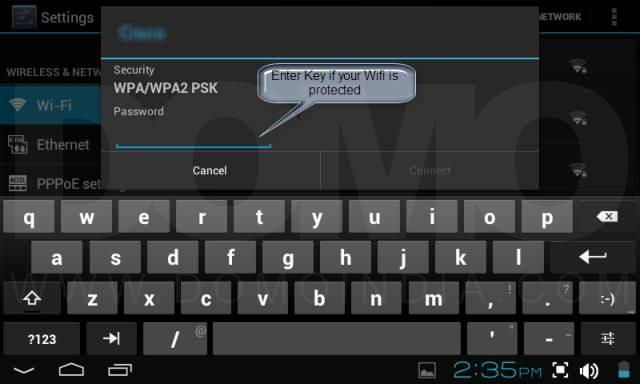 Step 7:
Once you have entered your key click on Connect.