Step 1:
Touch the App Drawer icon located at the top right of your screen.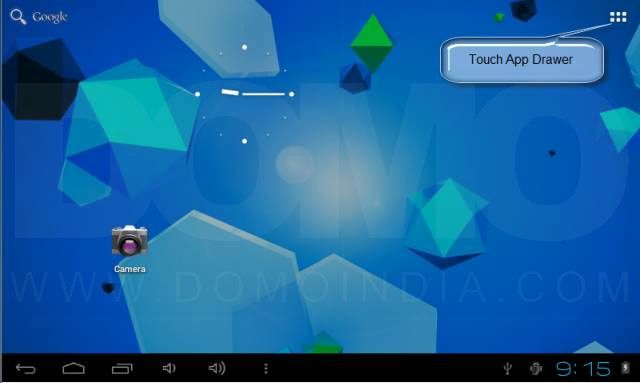 Step 2:
Touch Settings from App Drawer Menu.
Step 3:
In Settings, select "Security" located under PERSONAL sub-menu.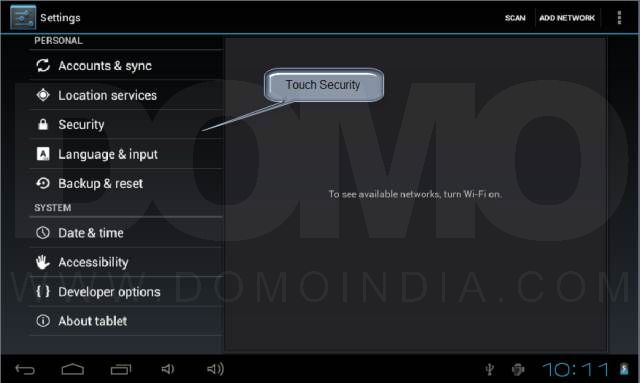 Step 4:
Under Screen Security on right pane, select "Screen lock"
Step 5:
Now, select the type of Screen lock you wish to set for your device and follow on-screen instructions to set it.