Note:
Only supported devices with supported file-systems are shown in Storage.
Internal Storage is divided accross 3 paritions. i.e. System, Data and Recovery
Recovery partition details are not displayed in Storage
After formatting the partition total usable space will decrease
Step 1:
Touch the App Drawer icon located at the top right of your screen.
Step 2:
Touch Settings from App Drawer Menu.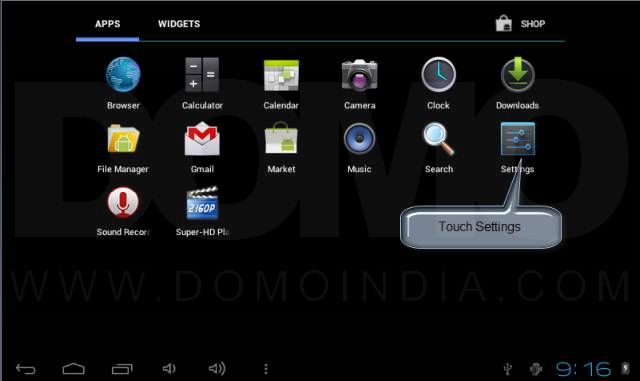 Step 3:
In Settings, select "Storage" located under DEVICE sub-menu.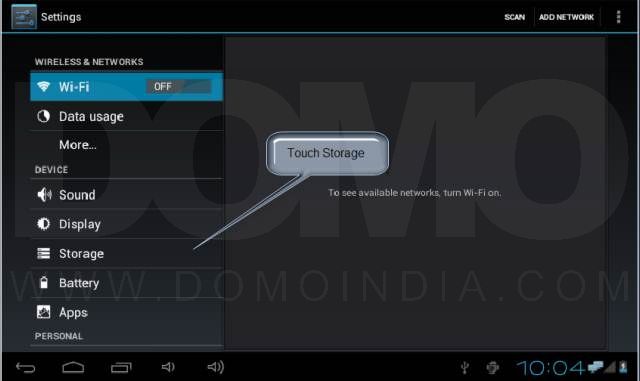 Step 4:
In Storage, you can check details about your Internal storage such as NAND Memory as well as details of External storages such as SD Card or Pen Drives.