Step 1:
Touch the App Drawer icon located at the top right of your screen.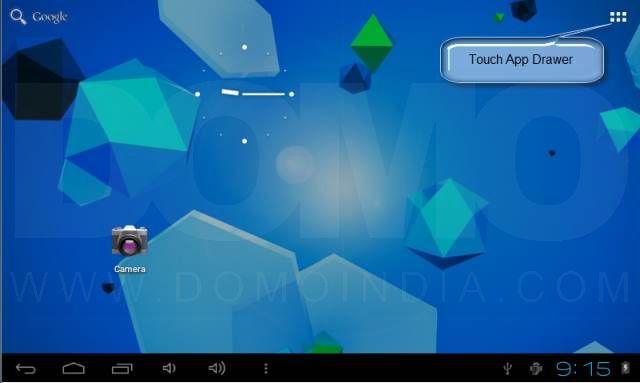 Step 2:
Touch Settings from App Drawer Menu.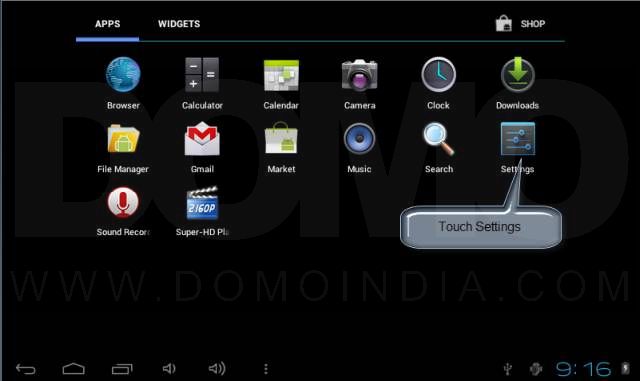 Step 3:
In Settings, select "Language & input" from PERSONAL.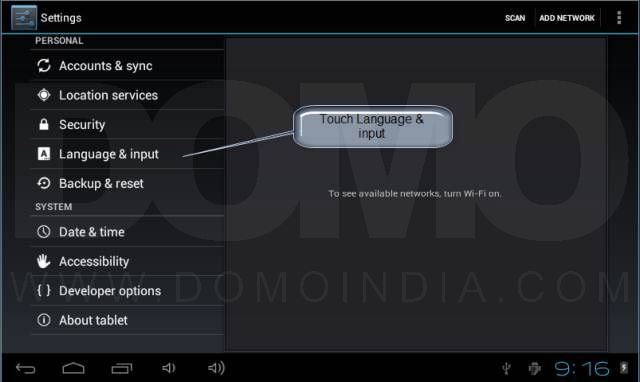 Step 4:
In Language & input options select Default located under "KEYBOARD & INPUT METHODS"
Step 5:
Select "English (US)" in Select input method, if you wish to set "English (US)" as default input.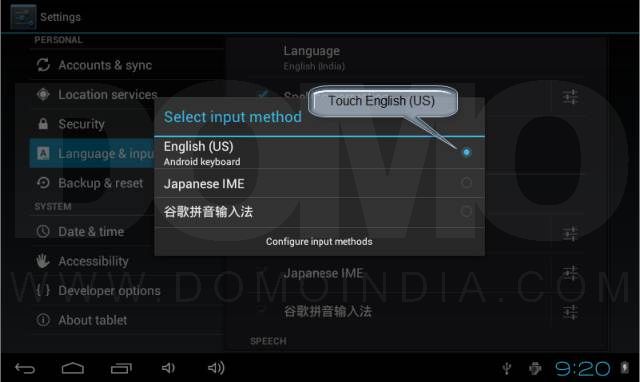 Step 6:
Selected input method will now become the default input method.