Note: Download Skype from Play store. To know more Click here

Step 1:

Click on the App Drawer icon located at the centre-bottom of your screen.

Step 2:

Click on Skype from the App drawer menu.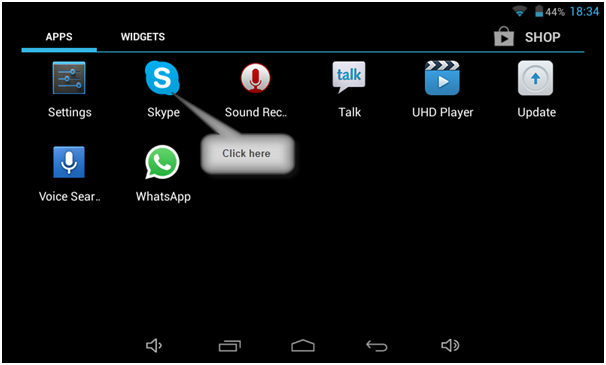 Step 3:

Choose the account with which you wish to sig-in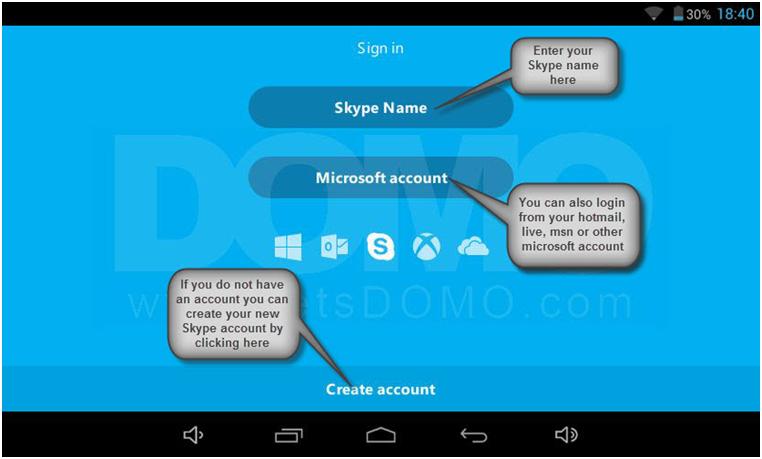 Step 4:

Enter the correct login details

Step 5:

Click the icon for options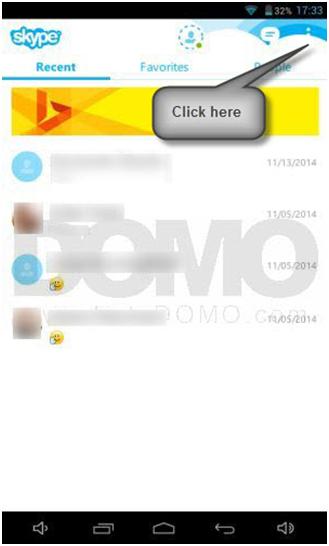 Step 6:

Click to add people you know

Step 7:

Enter the contact name or Skype name

Step 8:

Click the contact you were searching for

Step 9:

Send a request. Additionally you can also send a personal message with it

Step 10:

Click on the contact

Step 11:

Click to start a Video call.