Note: Music/Videos cannot be played on the Bluetooth headset
You cannot connect to multiple devices.
Step 1:
Before pairing the Bluetooth headset ensure that it is charged. Press the power button up and the LED will blink blue.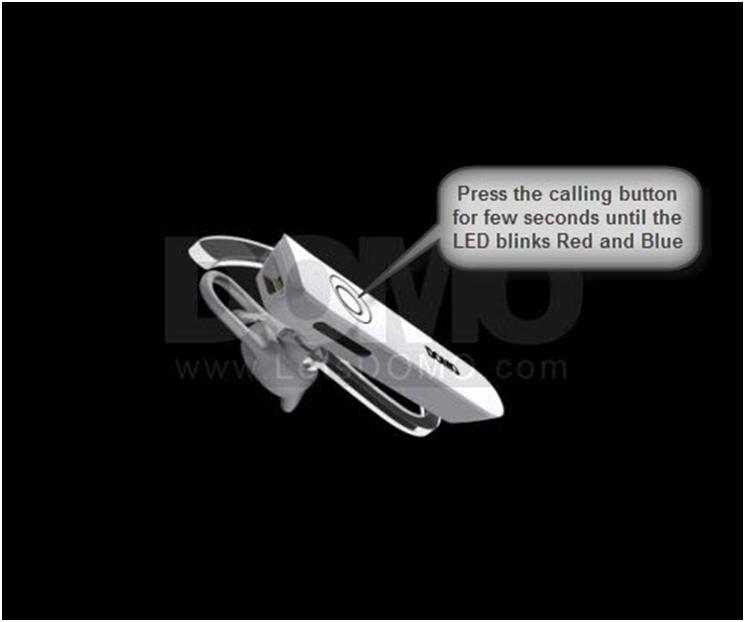 Step 2:
Hold the calling button for few seconds until the LED blinks Red and Blue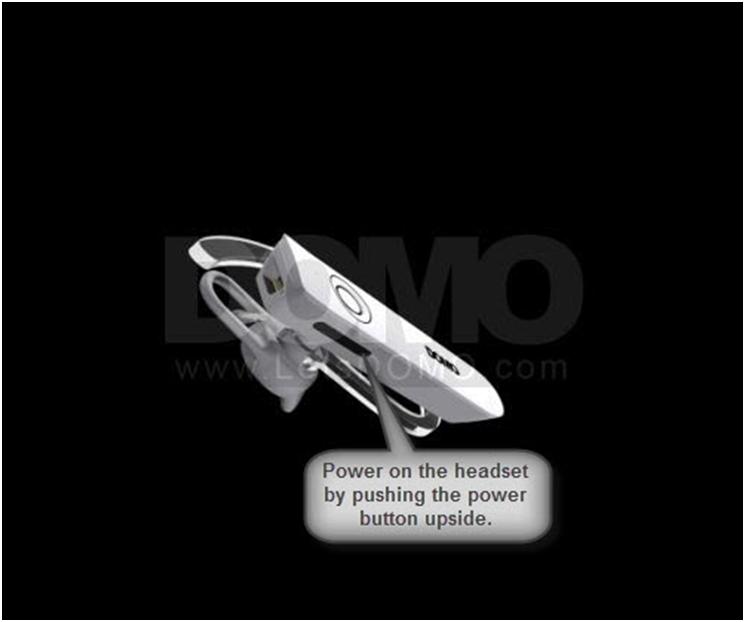 Step 3:
On your phone, enter into settings and turn on the Bluetooth of your phone.
Step 4:
Now search for available devices.
Step 5:
Click to Pair the Enthral R10 Bluetooth headset to your device.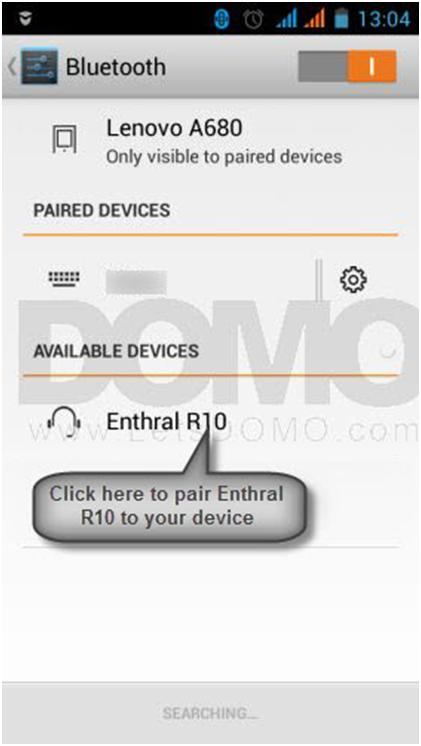 Step 6:
Pairing is successful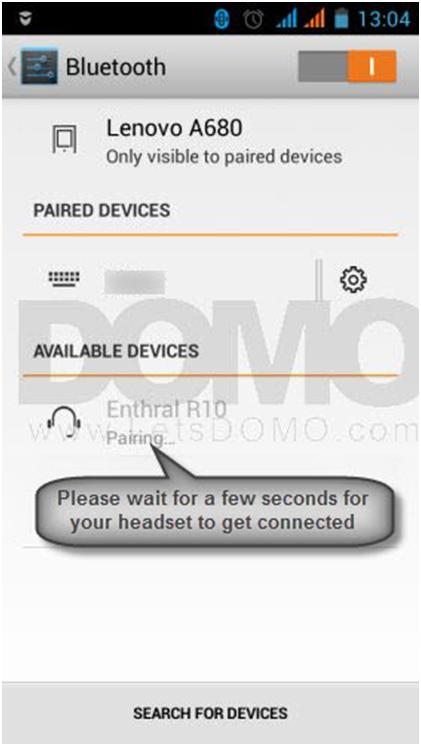 Step 7:
You may also change the settings or unpair the headset when not needed.